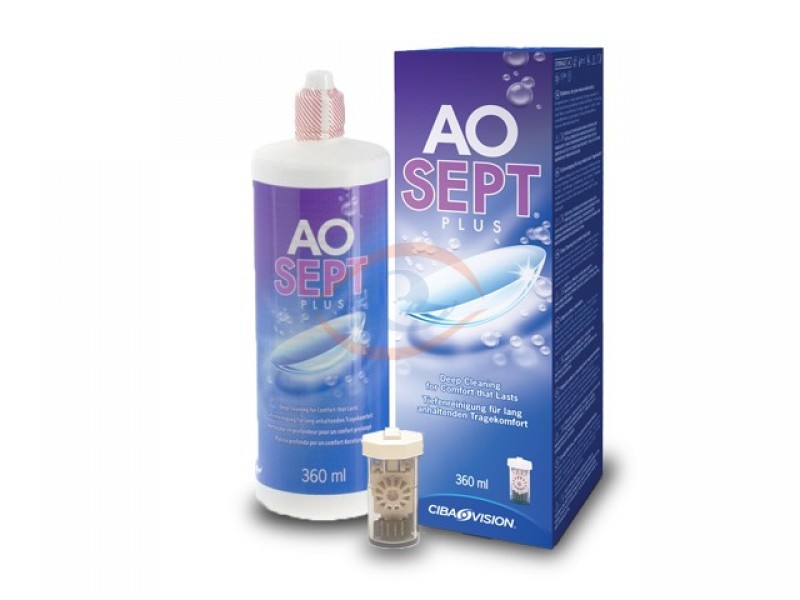 Ideal for all contact lens wearers, including those wearing silicone hydrogel lenses, who want excellent comfort, experience lens-related dryness or irritation.
For soft (hydrophilic) lenses, including silicone hydrogel lenses.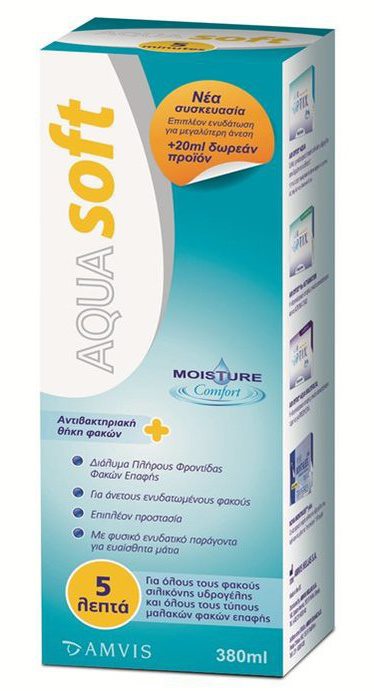 NEW
OPTI-FREE pure moist
Cleans - Remodels - Washes - Disinfects & Stores.
For Silicone hydrogel lens and soft contact lenses.
The package includes an Alcon lens case.
AOSEPT

®

PLUS
What's Inside
Benefits
Hydrogen Peroxide 3%

Kills germs and bacteria that can cause serious infections.
Bubbling action removes protein, dirt and build-up.
You can see it working!

Disposable Lens Case with Neutralizing Disc

Neutralizes the active disinfectant.
Creates a gentle saline solution close to your eye own tears.
No preservatives or harsh chemicals enter your eye.

Poloxamer

Built in cleaner.
Cleans without rubbing.
For clean, comfortable lenses.
With a speedy, 10-second rub and 5-minute soak, AQUA soft users can rapidly and effectively care for their soft contact lenses then get on with their lives
Infused with antimicrobial silver ions throughout the case and lens cap, MicroBlock™ kills bacteria on contact but also prevents the growth of new ones.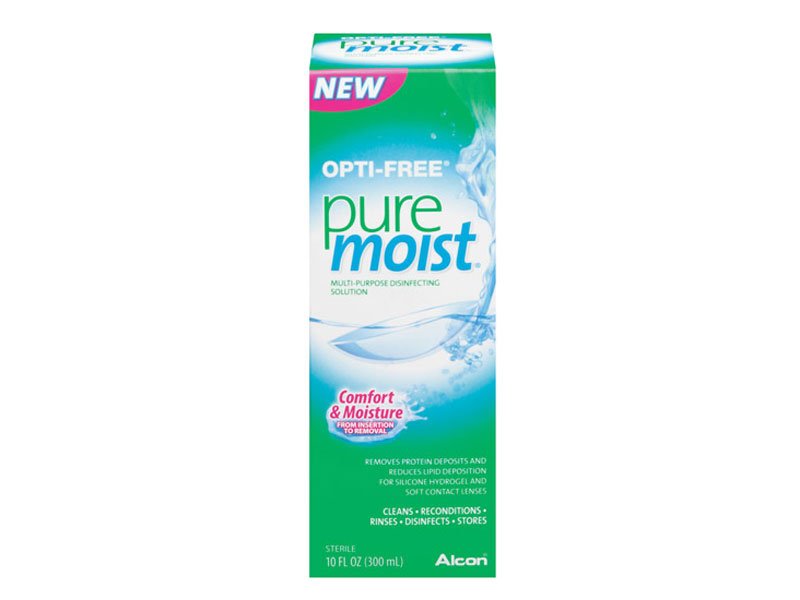 ReNu MultiPlus
ReNu fresh multi-purpose solution is proven to fight germs, clean lenses, and remove irritating protein deposits daily from your soft contact lenses for that fresh lens feeling every day.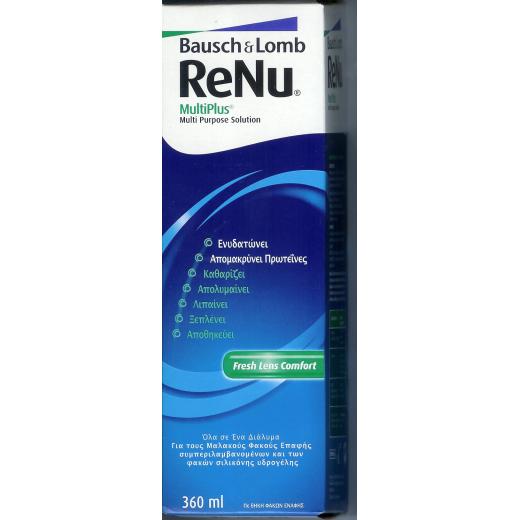 The EasySept system contains 3% Hydrogen Peroxide solution, lens case and catalytic disc.
When used in combination with the catalytic disc EasySept works to disinfect soft contact lenses, removing micro-organisms. After six (6) hours the neutralisation process is completed and the Hydrogen Peroxide solution is completely converted to a preservative free saline solution.
© 2012 All Rights Reserved